Blog
Starting a New Business – Review our Simple Step-by-Step Guide
June 16, 2020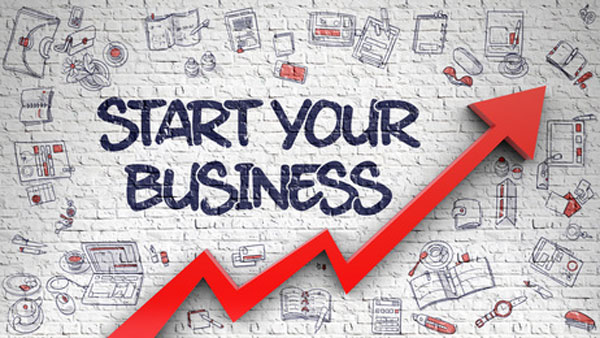 Starting a new business? Review our simple step-by-step guide.
Are you thinking about forming a corporation or LLC?  Talk to any entrepreneur or small business owner and you'll quickly learn that starting a business requires a lot of research and planning. Having a great idea is certainly important. However, taking the time to properly structure and form your business will save you headaches (and unforeseen expenses) down the road.

FIRST STEPS:

Research Your Competition:

Do a quick search for existing companies to see if others are offering the same service or product already.

Learn what these other companies are already doing. This can help you figure out how you can do it better.
When you can deliver what other companies are not (or deliver the same thing faster and/or at a lesser cost), you've got a leg up on your competition from the start.

Write a Business Plan – Once you have your idea solidified and you are ready to make your vision a reality, ask yourself a few important questions:

What is the purpose of your business?

Who are you targeting / selling to?
What are your specific end result goals?
How will you be financing your startup costs?

If you are unsure of where to begin, the Small Business Administration (SBA) has templates to work from as well as other resources for starting your business. Seek the advice of an accountant or financial advisor.  These professionals have a wealth of knowledge and experience with small businesses.  As a result, they are qualified able to guide you through the process.
NEXT STEPS:
Check business name availability:

Choose a first and second choice of name for your business. Focus on a name that makes it clear what your business offers.

Think

about how to make your company stand out.

Be sure to

check its availability

before actually starting to use the name. Furthermore, you may want to check the availability for

  a "DBA" – (Doing Business As). A dba is an alternate name that may be used in conjunction with or separately from the corporate name.

Decide where to incorporate your business:

You may choose the state in which you are located, or one of the popular states such as Delaware. About half of all U.S. corporations are incorporated in Delaware. Many seek out this state for its amenable business tax climate. Moreover, Delaware is respected for its corporate governance laws and Chancery Court and thus makes a company more attractive to potential investors.

Determine your corporate structure:

Choose who will act as the registered agent:

The registered agent provides the official address within the state of incorporation. They receive state mail as well as Service of Process,

on behalf of the company. Your business will need to name a registered agent to incorporate.  

Incorporate your business:

Have the Certificate of Incorporation/Articles of Incorporation prepared and filed with the state in which you choose to incorporate.

Federal Employer Identification Number (EIN):

Your company will need an EIN in order to open the company bank account and for federal tax filing purposes. Wait until your corporation's name has been approved to apply for this number.

File local regulatory obligations:

These include state or city business licenses and permits and zoning laws.

Establish a corporate bank account:

You will need your filed Certificate of Incorporation and EIN number.

Secure business insurance:

Accidents, natural disasters, and lawsuits are a part of doing business. Consequently, business insurance is a must.  The insurance protects you from the unexpected costs of running a business. Information on insurance recommended by the SBA can be found here.

Develop corporate bylaws, a shareholder agreement and a minute book for organization meetings:

Still have questions?

An accountant or attorney is always your best resource for advice and to make recommendations for your business. Contact CorpCo® for a referral or with any questions about the incorporation process itself.  We are here to help!