Document Filing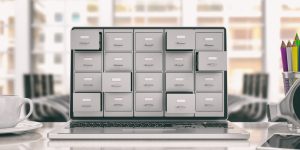 After you have incorporated or organized your business in its domestic (home) state, there are a variety of reasons you may have to file other documents.  For example, you may be required to file a registration document in order to transact business in another state.  Additionally, in order to change your company name, authorized stock, or other pertinent information you should file an amendment.  You may need to file a document to revive a revoked company or you may wish to formally close the company by filing a dissolution or withdrawal.
CorpCo® offers document filing services for your existing company in any state in the US as well as the District of Columbia.  You simply provide us with the details of the change.  We will draft any necessary filing documents and send to you for review and signature.  If everything is in order, you just sign and return to us for filing.  We take the guesswork out of filing.  Moreover, you don't have to worry about the process.  Just sit back and let CorpCo® handle it for you.
AVAILABLE FILING SERVICES:
Foreign Qualification/Registration
Federal Employer Identification Number (EIN or Tax ID)
For more details visit our Frequently Asked Questions section or contact our office for further information.