Boat Registration and Incorporation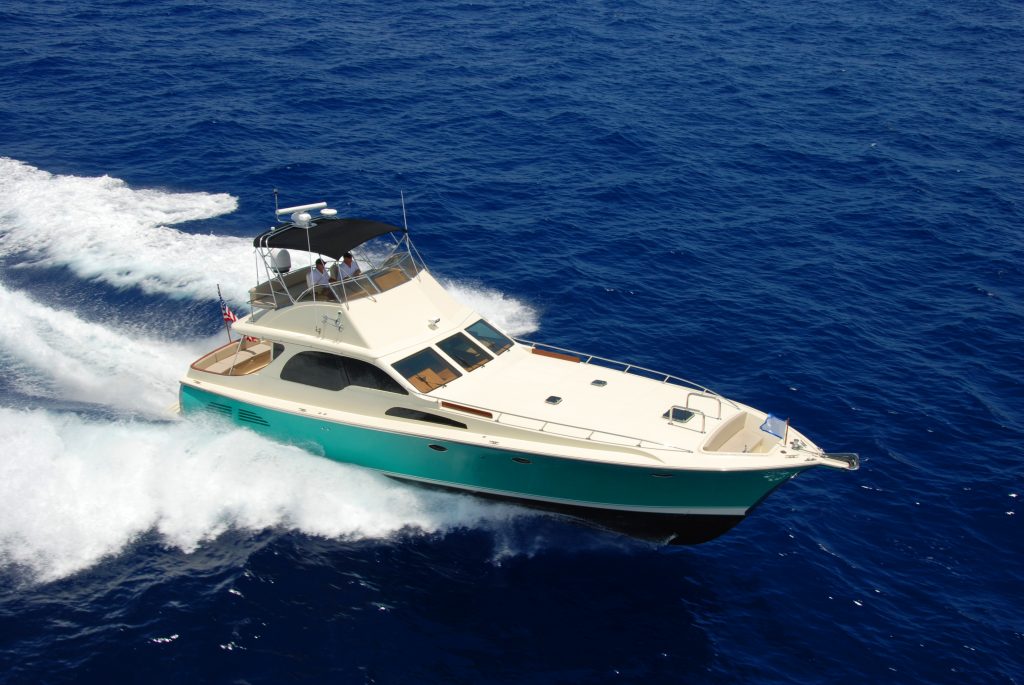 NOT JUST FOR THE WEALTHY
Delaware incorporation and boat registration is not only for the rich. It may be true that many of the world's most wealthy yacht owners have chosen to own and register their boat or yacht with a Delaware corporation. However, with the low cost of incorporating in Delaware through CorpCo®, you don't have to be a millionaire to do the same.
CorpCo® offers Delaware incorporation, registered agent services, and boat registration services for watercraft ranging in size anywhere from personal watercraft up to 100+ foot yachts.  The process is easy.  One of our representatives will let you know which information we'll require.  After you provide us with the information, we prepare the registration forms.  We will send the completed boat registration to you by email and by post as soon as we have it.
When you choose CorpCo® to process your boat registration, we'll also remind you of pending expiration with electronic notifications. You can even choose to renew through a link in our notice!  CorpCo® makes the entire boat registration and incorporation process quick and easy! With our services, even renewal is worry-free!
US COAST GUARD DOCUMENTATION
Would you like to document your vessel and have it recognized as a "US Flag Vessel" with the US Coast Guard? CorpCo® also provides US Coast Guard documentation. The US Coast Guard authorizes documentation for vessels majority owned by US Citizens. Often, before banks can record the "Ship's First Mortgage", they may require documentation of the vessel. When we document your vessel, we will quickly forward all documents from the US Coast Guard to you.  Moreover, just as with the Delaware boat registration and incorporation, we will also make sure you receive important notices such as annual renewal notifications and documentation stickers.
Whether for Delaware boat registration and incorporation services or US Coast Guard Documentation, our team of specialists is here to make the process easier for you.
Ready to get started with your Delaware incorporation or Delaware LLC?
…or contact our office for further information regarding boat registration or documentation.
Frequently Asked Questions
What is needed in order to register a boat in Delaware?
In order to register a boat in Delaware, an application must be submitted that includes the following details:
Name and address of registrant
Hull Identification Number
State where the boat will be maintained
Make and model of the boat
Year of Manufacture
For new registrations (whether for a new or used vessel), the applicant will also be required to provide a Certificate of Origin (or manufacturer's certificate) and a bill of sale to prove chain of ownership.
If you have a boat you'd like to register, please contact us for a quotation.
How long does it take to register my boat?
The current turnaround time is approximately 3-4 weeks due to a backlog in the registration office. Expedited service is not currently available for boat registrations.
How much does a Delaware boat registration cost?
The fees for a Delaware boat registration will depend on the length of the vessel to be registered and the number of years on the registration.  In order to obtain a written quotation, please contact us with the length of your vessel and the number of years for which it is to be registered.
When does my registration expire?
All Delaware boat registrations expire on December 31 (the year of expiration will depend on when registered and for how long).  Any Delaware boat registration can be renewed through CorpCo.  Please contact us with your registration details and we will provide you with a written quotation.
What happens if I miss my boat registration renewal deadline?
The registration may still be renewed after the due date without any penalties.  However, you should be cautious not to miss the deadline if you intend to travel in the registered vessel, as it will not be current.
What is US Coast Guard Documentation?
This is a national form of boat registration.  Documentation provides evidence of nationality for international purposes, provides for unhindered commerce between U.S. states, and admits vessels to certain restricted trades, (e.g. coastwise trade and the fisheries).  Since 1920, vessel financing has been enhanced through the availability of preferred mortgages on documented vessels.
Which boats/vessels can be documented with the Coast Guard?
In order to be documented, a vessel must measure at least 5 net tons and, with the exception of certain oil spill response vessels, must be wholly owned by a citizen of the US.