Blog
Professional Profile of the Month — Nicholas Crocetti, CBIZ MHM, LLC
October 02, 2014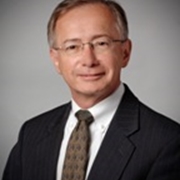 If you've been following this blog you know that we have been profiling different businesses every month as part of our "Business of the Month" series. There are lots of businesses out there that share the goal of helping entrepreneurs succeed. We will be expanding on this theme by profiling individual professionals that share this aim. Today's featured professional is Nicholas Crocetti of CBIZ MHM, LLC.
Nicholas Crocetti, a Managing Director in Tax Advisory Solutions at CBIZ MHM, LLC, serves as a representative for clients before Federal, State and local taxing authorities. At CBIZ MHM, LLC, he conducts tax planning and compliance for the company's diverse client base.
Mr. Crocetti is recognized as a leading tax expert in the Philadelphia area and is a member of the faculty at Philadelphia University. He belongs to the Pennsylvania Institute of CPA's Annual Tax Forum Speakers Bureau and has been active in the Bureau for close to thirty years.
Additionally, Mr. Crocetti served as the Executive Director of the Pennsylvania Business Tax Reform Commission. He has appeared on broadcast interview programs since the 1970s. He has covered topics ranging from entity selection to S corporation, capital formation and more. Currently he chairs the Tax Policy Group of the Pennsylvania Institute of Certified Public Accountants.
CBIZ MHM, LLC is a provider of financial consulting, business advisory and tax services. They have close to 100 offices in suburban cities and major metropolitan areas and offer financial solutions for businesses in industries ranging from nonprofit to technology, health care, retail, real estate, automobile dealerships, manufacturing and distribution, professional service organizations and more.
Visit the CBIZ MHM, LLC website to learn more about how their services can help you achieve your business goals. Tell them CorpCo sent you!