Blog
Meet CorpCo – Director of Operations Christy Snow
April 02, 2020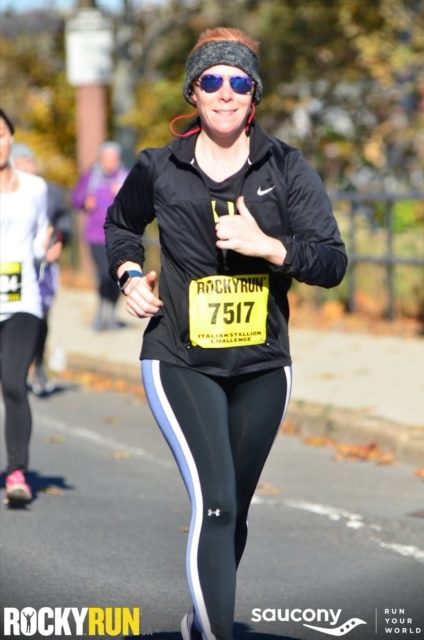 Meet CorpCo – Director of Operations Christy Snow – 
Christy has led the CorpCo team for 18 years,  since June, 2002.  Born and raised in Alabama with a few stints in other places around the south (Kentucky & Georgia), she ended up on the East Coast because of her (now) ex-husband's job.  She made her home in Delaware however, when she fell in love with the world of incorporating.
Fun Stuff About Christy –
A little about the photo:
"This pic was taken when I ran my first and only half-marathon.  I spent about 3-4 months prior gearing up for it and the previous year and a half just learning to be an efficient runner without damaging myself.  It was a fun journey.  I was so happy after this run! Not only did I make it to the finish, but I also felt pretty darn good about my time and status, coming in 21st out of 130 in my division.  Not too shabby for a first-timer."
A little more about Christy:
"When I pick up a new hobby, I get a little obsessed.  This is how I learn…and I LOVE learning.  That high level of exuberance may not last forever, but the hobby sticks with me.  That same obsession over learning something new also rings true in my professional life.  It's the reason I made a career in the incorporation service business.  There's always something new to learn and always a new client to guide along the way.  I truly love my job for this reason.  I think that exuberance is something I have in common with the entrepreneurs and truly amazing business owners we serve here at CorpCo"
To contact Christy email to info@corpco.com
May you all keep the faith during this unsettling period in our lives.  I truly believe that the fortitude you expressed in getting your businesses up and running will be a solid foundation for your survival and/or rebirth on the other side of this pandemic.  Unlike the ½ marathon I trained for, there is no finish line in what you do.  There are only new goals and new achievements to be made.
To learn more about CorpCo visit www.corpco.com