Blog
Following Orders, LLC shows how a great idea can turn into a successful company
November 18, 2014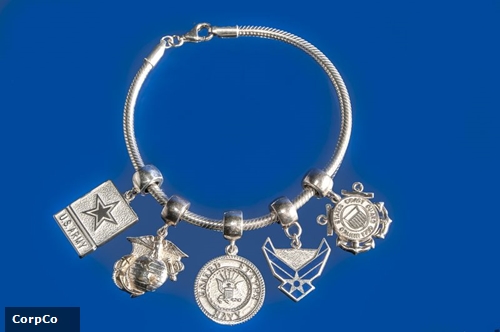 Military service doesn't just impact those who serve. Military life can extend to families, friends and loved ones, who often play a significant role in each military member's service. Those who support and encourage their serving family members should be able to commemorate their experience while showcasing tremendous pride for all who fight to protect our freedoms. Entrepreneur Cindy Yates believes this, which is why she started Following Orders, LLC.
Following Orders, LLC is a company that enables customers to design custom jewelry that symbolizes their journey as a military family member. Each journey is unique, so each piece of jewelry is designed to specifically capture those individual experiences. In the words of Cindy herself, military family members deserve a chance to wear their journey. These pieces are designed to be family heirlooms that represent the brave sacrifices made by military members and their families.
Cindy, who has been married for more than 30 years, and her spouse spent most of those years as an active duty military member. Being a military spouse meant she had a number of unique experiences, all while settling down and starting a family. For military families, moving often comes with the territory, but it was after Cindy's 11th move when she decided she wanted a symbol to represent her experience, as well as her years of support for her spouse. She designed a bracelet that commemorated her journey, and after deciding others would want a similar item, she created Following Orders, LLC.
Cindy is a proud graduate of the Entrepreneurship Bootcamp for Veterans' families division, and her company shows how a great idea can go a long way. It shows that incorporating your business can help you turn dreams and ideas into an exciting reality!