Blog
COVID Resource Center For Small Business
June 10, 2020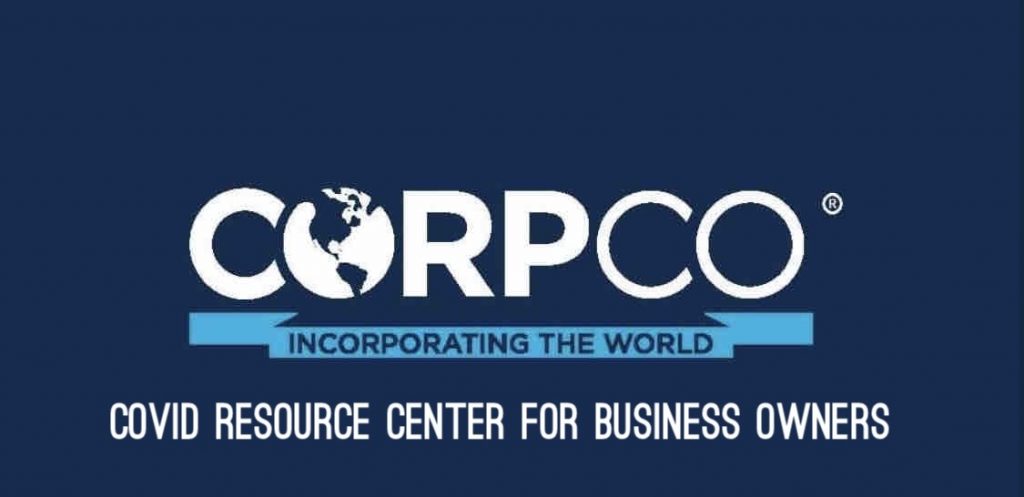 CorpCo® is proud to support our clients with a COVID small business resource center with easy access to links to current information and guidelines as we navigate our way through a post-pandemic world.
To that end, these links offer support, toolkits, safety, and communication recommendations to assist small business owners as they plan for the future and for re-opening offices.
Check back frequently as we will be updating these resources and links weekly. *Last update made 12-Oct-2020
COVID Resource Center for Small Business – Links to the most useful resources:
The Delaware Division of Small Business is here to help your business navigate this challenging time and succeed in the transition back to normalcy once it has passed. 
The CDC provides health considerations and tools for operating during COVID-19 with a focus on helping communities plan and respond. 
US Chamber – A Guide to Reopening Your Business – 

Everything you need to reopen your business and get back to work. 

US Chamber – Coronavirus Communication Toolkit – includes shareable graphics and other useful COVID resources and guides
Go Big. Shop Small – The Better Business Bureau respects the resiliency of small businesses. Due to the undeniable economic impact of COVID-19, businesses are learning how to adapt to a new normal. Trust has never been more important, and for that reason the BBB is committed to providing support for small businesses.
CDC Guidelines to prevent spreading of the virus in the workplace
*NEW* New Streamlined loan forgiveness application for PPP (Paycheck Protection Program) Form 3508S Loan Forgiveness Application Form and Instructions – This form is for those businesses who received a loan of $50,000 or less.

*NEW*

More PPP loan forgiveness information provided by the SBA (Small Business Administration)
CorpCo® — where we treat your business like it's our business … because it is.