Blog
Choosing Your Company Name – Why It DOES Matter
March 11, 2020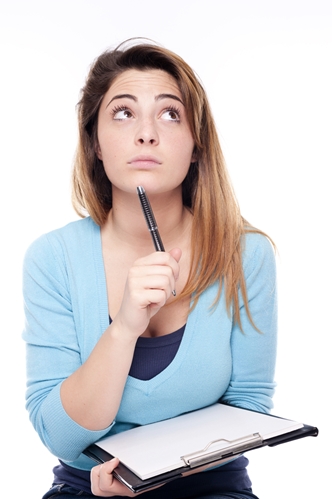 You've figured out what product or service your startup will provide. You've determined where your funding will come from.  You know how many employees you'll need to hire to get your business off the ground. All you need now is to choose a name for your company.
Choosing Your Company Name – Why It DOES Matter
While it may seem like a simple task, giving a business a unique and memorable name often poses a significant challenge for small business owners. In order to start the branding and marketing process, this challenge needs to be overcome. Naming your company may be the most important step you can take when starting your own business. A good name versus a bad one can make all the difference between whether a company succeeds or fails. A company with the best products and services will struggle to succeed if it has a bad name. A good name resonates with audiences and is the first and most crucial component of your marketing strategy.
Numerous studies have shown that names matter. Businesses aren't much different from people in this regard. What you name your company can have a huge impact on how it's received, which audiences it attracts, and how successful it becomes. Here are a couple of rules to consider when naming your new company.
Make it meaningful:
A meaningful name goes beyond simply having a meaning. The best startup names convey something: an emotion, an idea or a concept that somehow relates to the company itself. Consumers should be able to connect with the name quickly, and it should elicit some sort of response within them. Names like, "Book Publishing, Inc." might have meaning but they don't really tell customers anything interesting. "Uber" on the other hand is a German word that has become a common English colloquialism, and carries connotations of excellence.
Not that meaningful:
If you have to explain what your company's name means your attempts at meaningfulness might have gone a few steps too far. Customers or investors should never need to decipher or demystify a name. If it's not quickly recognizable and easily identifiable it will fail to make a positive impression. A 2007 startup that vanished almost immediately after it appeared was called "Thoof." Someone can probably provide a 12-page explanation of what "Thoof" means and why it's an appropriate name for a social news site. However, by the time they get around to it, consumers will already be clicking back into Digg.
Entrepreneur contributor and Eat My Words CIO Alexandra Watkins cautions against making common mistakes when choosing a name for your startup:
Don't pass up a good name just because the exact domain name you're looking for is unavailable. Even if people can't remember the URL for your startup's website, they should easily be able to find it via a search engine or social media platform.
Don't limit the scope of your business by tying its name to a single product or service. Watkins refers to a rather ubiquitous e-commerce site to illustrate this point: "What if Amazon had been named Bookstore.com? They would be limited to selling books."
Make sure people know intuitively how to pronounce your startup's name. Don't rely on accents or visual cues like putting certain letters in a different color than the rest of the company name. "Your name will not appear in color in the press or in search-engine results," she advises.
Don't use a name that gives consumers no indication of what product or service you provide. While you might think a vague name will engender intrigue, it might actually make potential clients or customers look right past your business.
Lastly, checking for company name availability before you officially name your business is essential to ensuring your startup is a unique presence in its industry.  Still have questions?  Contact CorpCo with any questions about name availability and/or the incorporation process itself.  We are here to help!