Blog
5 Top Tips to Keep in Touch with Customers During COVID
July 20, 2020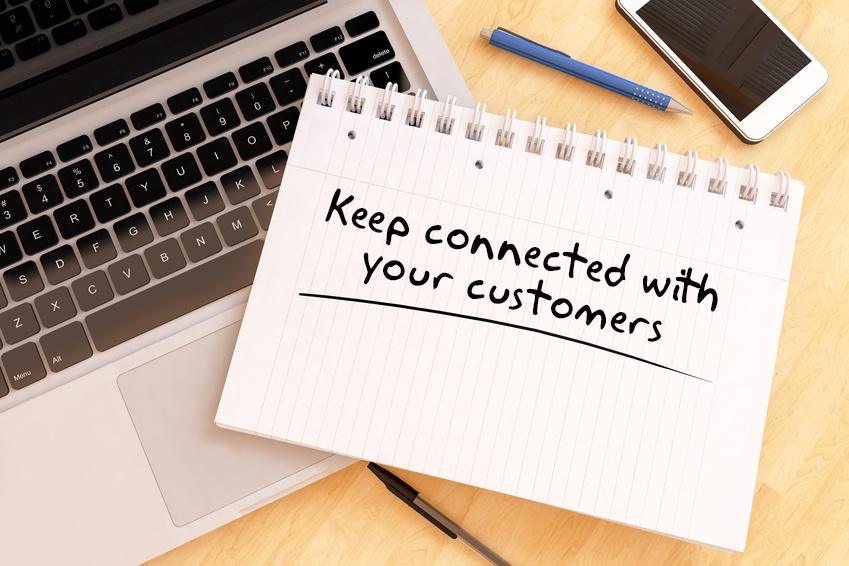 5

 Top Tips To Stay Connected With Customers During COVID
Though any time is a good time to let your clients know how much they mean to you, it is particularly important to reach out during this stressful business climate.  Here are our 5 top tips for making those connections a little more beneficial.
Customer Appreciation with Care:
Thank Them For Their Business
A handwritten note of thanks will make you stand out from the competition. Email and social media can allow you to stay in touch. However, taking the time to connect with them on a more personal level can be priceless. 
Offer Them Support
Customers want a personal relationship with the companies they are doing business with.  So, let them know you are there for them and you care about them beyond them purchasing your product or service.  You can also ask them how they are doing and how you can help. Empathy and kindness will be appreciated and remembered long after it's back to business as usual. When people know you care they will be more likely to do business with you.
Offer a Distraction
A virtual "lunch and learn" or after hours virtual "meet your office" hour can be effective ways to stay in touch in a positive way. Keep it light and fun. This is not the time to hard-sell your product or service. Allow them the opportunity to share what they do and focus on strengthening your personal relationship with them.
Create a Loyalty Program
Offering your customers a discount or small gift for repeat business can be a great incentive. Go the extra mile and choose a gift that supports small business(es) in your community. Therefore creating a win-win feel-good promotion
Give Back for Good
Hold a company-sponsored food drive or other community charity event. This will keep you connected and make you feel good too. People want to do business with places that give back to their communities.
These 5 top tips are just a few small ways you can reach out to show your customers just how much you appreciate them.  Taking the time to connect with clients is not just important during COVID's stressful business climate.   However, your clients will appreciate such small gestures under most circumstances.  Just remember that you don't have to wait for a special occasion.
Why CorpCo

®

:
At CorpCo®, we believe that being a part of the greater community is more than just a means of networking. For us, it's more about making a difference in peoples' lives. Not only do we get involved on a corporate level, but we also encourage our employees in their charitable endeavors.
In addition to supporting our community through local fundraisers, we are proud to be partnered with The Whitman School of Management at Syracuse University, the national headquarters for the Entrepreneurship Bootcamp for Veterans with Disabilities (EBV) program.
CorpCo® offers no-cost and discounted rates on their business and incorporation services to EBV graduates from around the country. The Entrepreneurship Bootcamp for Veterans with Disabilities offers training in entrepreneurship and small business management to post-9/11 veterans with military service disabilities.