Blog
Covid Resource Center For Small Business
June 10, 2020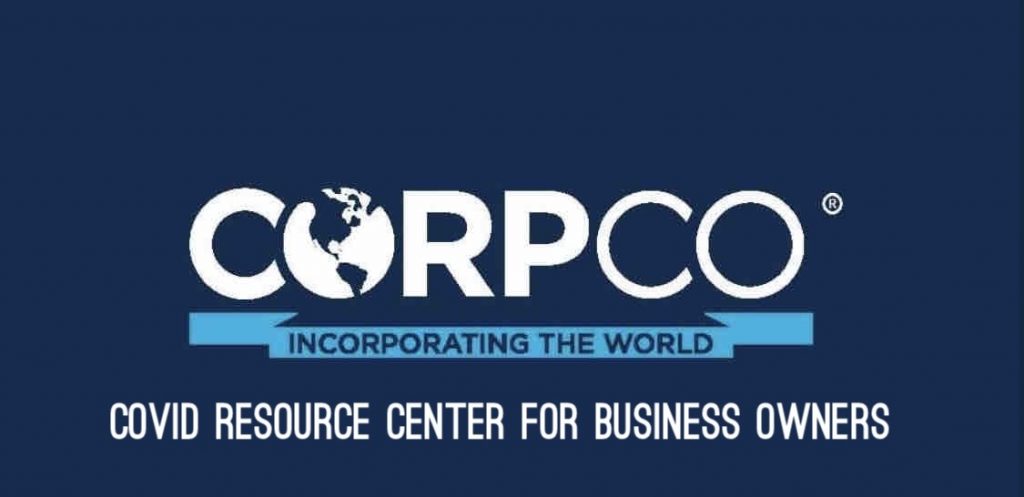 CorpCo is proud to support our clients with a Covid small business resource center with easy access to links to current information and guidelines as we navigate our way through a post pandemic world.
To that end, these links offer support, toolkits, safety, and communication recommendations to assist small business owners as they plan for the future and for re-opening offices.
Check back frequently as we will be updating these resources and links weekly.
COVID Resource Center for Small Business – Links to most useful resources  –
The Delaware Division of Small Business is here to help your business navigate this challenging time and succeed in the transition back to normalcy once it has passed. 
https://business.delaware.gov/coronavirus/
The CDC provides health considerations and tools for operating during COVID-19 with a focus on helping communities plan and respond.
https://www.cdc.gov/coronavirus/2019-nCoV/index.html
US Chamber – A Guide to Reopening Your Business – Everything you need to reopen your business and get back to work.
https://www.uschamber.com/co/small-business-coronavirus
US Chamber – Coronavirus Communication Toolkit
https://www.uschamber.com/coronavirus-communication-toolkit
Inc.'s Essential Business Survival Guide for the Covid-19 Crisis
https://www.inc.com/business-continuity-cash-flow-coronavirus-crisiswe.html

Go Big. Shop Small – The Better Business Bureau respects the resiliency of small businesses. Due to the undeniable economic impact of COVID-19, businesses are learning how to adapt to a new normal. Trust has never been more important, and for that reason the BBB is committed to providing support for small businesses.
https://www.bbb.org/council/coronavirus/
To learn more about CorpCo visit www.corpco.com  where we treat your business like it's our business … because it is.